I was going to post about justice.

If you read my last post you know I planned on exposing some of the common practices of a deadly efficient criminal justice system, a growing system that relies on black and brown men. A system that does not give the benefit of the doubt to anyone caught in its web.

Anyone poor or black.

After watching and listening to the Rev Jeremiah Wright in front of the press club I had to stop and take note...it's not just the justice system.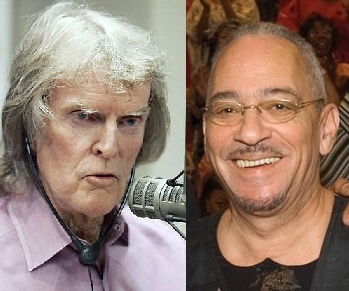 It is a multi pronged pitchfork that is sharpened by the media, prosecutors and well intentioned supporters of the aforementioned.
You and me.
The peanut gallery sitting on the sidelines in blind support.
After all, they are the experts. And we trust the experts right?

We often minimize or ignore the suffering of Americans who have never enjoyed all the benefits of citizenship. We use specific statistical data to clarify our differences, point out discrepencies and to form opinions; we come to conclusions about ourselves and each other.
We come to expect a type of behavior based on statistics, encompassing a multitude of variables most of us do not even know exist to determine the next logical course of action.
Example: Black family moves next door...logical course of action?
I hope you thought bake a cake and invite them over for dinner.
I'M A REALIST SOMETIMES THAT MIGHT BE THE WRONG CHOICE BUT NOT BECAUSE THEY ARE BLACK.
The press club invited Rev Wright with one purpose...wreck Barack Obama.
He had the opportunity to fully answer the press club's anonymous queries. Most of them written with divisive language and with manipulative aplomb. I assume they were 'consensus questions' pored over and agreed upon by the journalists in the room.
"Rev Wright how do you feel about the division between the Black and white church"?
without assuming there is even a division Wright eloquently referenced the underground railroad and the role white christians played in bringing many slaves to freedom, He shared the historical role white christians played in formally educating black people when it was considered treasonous.
In fact withouth the rabid support of white christians abolition would have never happened; slavery was good for business in the north and south.
Fisk, Spellman, Morehouse and Howard.According to Wright, white christians made that happen. There is no division, no ongoing dispute. Chances are, I will not catch a beatdown in a white church.
A White Christian Church.
I could easily play to the cheap seats and drop some 'oneness under God' stuff. But we all know how quickly Christian sensibilities can be lost in the face of pride, greed, fear or lust; in the face of being human, in the face of reality.
The reality?
Division is what makes our elite class of monarchs so strong. Even the appearance of division works we do not have to actively be in conflict for the perception to take hold.
The assumption of division, so cleverly inserted into the rev Wright question, reminded of my days as a boiler room salesman.
Rhetoric
Contrary to popular opinion there are many examples of racial harmony. The assumption that we are divided is false. In many cases a good relationship is ruined by the media rhetoric. A well meaning white person who is worried about these issues starts asking their black colleagues, friends, strangers...the awkwardness takes hold.
"I didn't know you felt that way"
Division accomplished.
How does a father and son get to be President in the same twenty years?
I understand how monarchy works, I thought we were...
(I am not writing a book today)
A great example of the media's role would be the common practice of sensationalizing black crime. Last year a kid here, in Utica N.Y., recorded a sex act on his cell phone at school.
This made the evening news.
I know the kid. A typical overgrown, softspoken and apparently oversexed teenager. The young woman involved shared their enthusiasm( I know I am straddling some sort of line here ). In other words there was nothing forced or any type of sexual abuse, it simply made the digital rounds until a teacher caught wind of it.

Before I go any further I want to remind the readers over 35 if we had the same technology in our highschool days we would have a lot less people enjoying the fruits of their own 'wonder years'. They would be in mom's basement licking er' soothing ancient wounds.

So this kid gets plastered all over the paper, evening news and he is essentially a wreck. To him... his life is over. He is an accident nearing completion.

It is sad.

The girl? She enjoys legendary status among the techno-savvy thug crowd.

I will not condone his behavior or even offer an explanation. But I will tell you a white girl got caught sucking dick( yes the suckee was white too) in class and it did not even make the police blotter.
Just 'kids being kids' but the black one will have a felony and no diploma the others will quietly continue their rough journey through highschool on to college and into porn.
I do not know why I chose that example I can think of a few more that are way more appropriate. But I forgot I'm goin to Jonestown. Filth factor sells
Heres another one.
18 yr old Darnell Howard recieved six years for spitting on and hitting a cop in Sept 07'. Earlier that same year in March eight Police officers were sent to the hospital; the proud recipients of a St Patrick's day beatdown. There was a concussion and some broken bones...everyone single one of the perpetrators was aquitted. Not one went to the hospital or jail.
"Hey the guys were a little drunk ...things got outta hand... they're good guys"
I'm not mad at em' I'm a bit envious. I'm sure if any local cops read this they will be pissed at my beatdown envy but they need to remember.

I didn't do it.

Save your anger for the 'good guys' that administered the beatdown.

Yeah right.

It gets better but I have to hold onto some of this I can't show all my cards...now can I?

The thing that gets to me is the biased one sided coverage this stuff gets. The favorable and almost apologetic language when the people involved are white. I hear a lot of stuff like 'unforeseen tragedy', 'they have a lot going for them',' a bright future' 'respect for their privacy' and 'time to heal'. When they are black I hear 'sentencing date', and 'alleged alibi' and 'supposed defense strategy'.

I have seen an unprecedented( at least i never heard of three mistrials or even two) three mistrials attempts until the guy was finally convicted on hearsay!!!
The third time was the charm,
All the witnesses were totally unreliable and I honestly do not know what I would have done as a prosecutor on that one. It was tough because the guy was up to no good and the prosecution had a very weak case. The D.A. got lucky to get a conviction without that case making some sort of legal journal for bad case management with desired results.
The hapless black defense attorney did not know what hit him. All he could say was we have heard this testimony three times from this same person and now we are accepting the third version of 'truth' she has so graciously shared. If his client had money or he has a crisis of concience he could win in a higher court... easily. But I am sure he left Utica with a little less pride in our system and his place in it.

That is why they make the big bucks.

But does it always have to be at our, black peoples, expense. When will the scales of justice weigh everyone's conscience.

Drugs
Everyone uses them at pretty much equal rates but only brown and black people got to jail.

If drugs were ever decriminalized they would not have a reason to lock us up unless it was illegal to be black...believe it or not it used to be.

Back to Darnell Howard. He gets six years.

Around the time of his sentencing in early APRIL three suburban kids were awaiting sentencing for beating another kid to death with an eightball(not coke you addicts). So far one white kid got time served 2/3rd of a year, they claimed it was accidental. There we go with the benefit of the doubt thingy.

My new name for it is the 'white' race card.

Now available in black, yellow and brown...

act now you can only use it once.